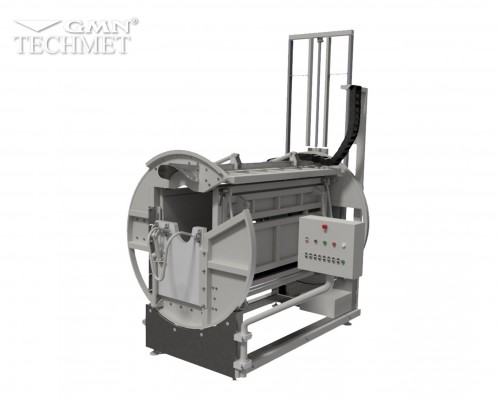 It's designed for complete restraining of the animal during ritual killing (according to Muslim and Jewish ceremonials) as well as during stunning with a gun.
During ritual killing the animal is revolved, with entire box, turns round itself 180o, what enables throat cut of the animal.
After complete bleeding a side door is opened and the animal slides down on the table.
The killing box is very durable and is made of hot deep galvanized steel and stainless steel as well.