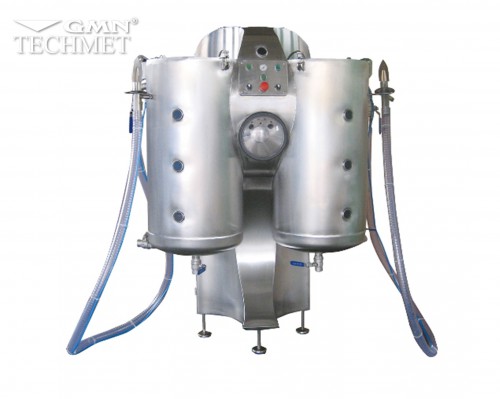 The machine consists of 4 underpressure tanks assembled to the frame, injector pump to make vacuum and citrate dosing unit.
Underpressure, made by injector is driven, through a valve, to the tank and hollow knife.
When the animal is stuck, the food grade blood flows to the tank. The citrate doses protect the blood from coagulation.
Agitators build in the tanks, protect the blood red cells from sedimentation and the blood separation into plasma and haemoglobin.