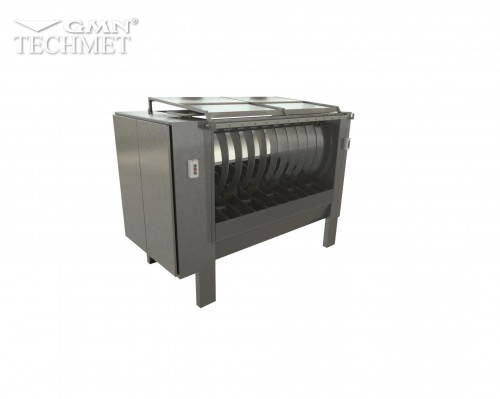 It's designed for dehairing of pork carcasses.
Dehairing process is accomplished by revolving shaft equipped with paws (scrapers).
The bristle is removed by water coming out of spraying nozzles.
The machine operates in cycles (one carcass only is processed at the same time).
We produce a few models according to the pigs size and a line capacity.
Completely made of stainless steel.