Passing - through scalding tank (star type)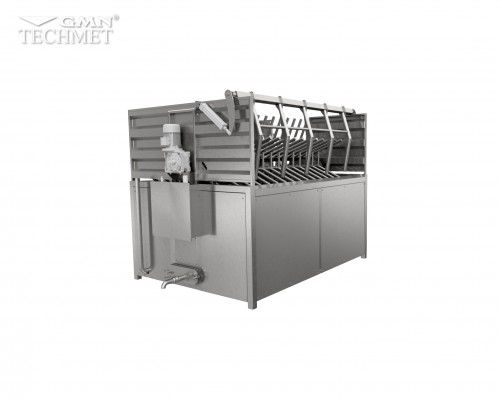 It's designed for automatic pork carcasses scalding up to 150 kg liveweight.
The machine is divided into 8 chambers what enables immersion of 4 carcasses at the same time.
Scalding time adjustable and for single carcass it takes about 4 minutes.
Scalding temp, adjustable by means of electronics. Scalding tank drum rotates and it takes about 1 minute for full cycle.
Supplied with steam, gas, oil or electric current.
Completely made of stainless steel.