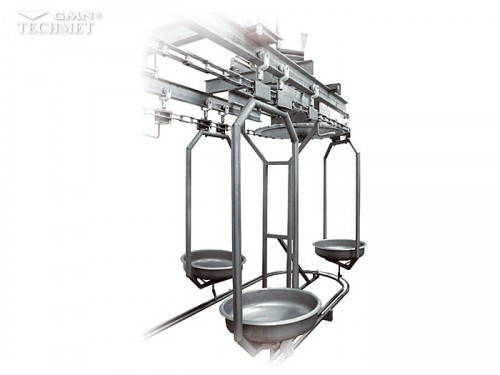 It's designed for intestines transport (plate) and offals transport (hook) from evisceration point to a veterinary inspection point.
After inspection intestines go to a casing room and the offals, after rehanging onto the trolleys, go to a special cooling room.
When the plate comes to a chute, it tilts and the intestines come directly to the casing room.
The offals fall down by means of a special chute into a gutter or on a table.