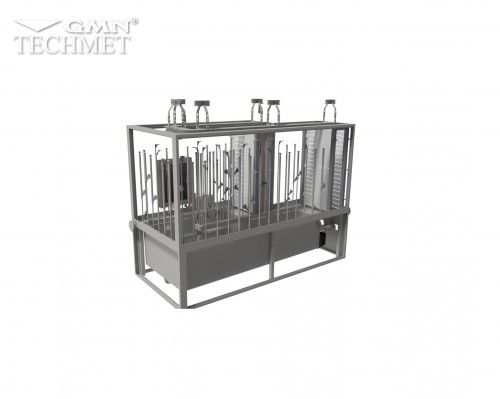 It's designed for pigs scalding by means of water spray.
Pork carcasses are scalded hanging on the rail, what enables to take lungs for further processing (the lungs are not flooded).
Scalding time adjustable and it takes approx. 4,5 minutes for single carcass.
Water temp, and level adjustable by means of electronics. Dimensions and construction of the scalding tank depend on a line capacity and its layout.
Supplied with steam, gas, oil or electric current.
Completely made of stainless steel.